Limited Edition Sale! :Buy 2 Get 1 FREE
The cat hairband, for when cat ears just aren't enough!
Earlier this year, the Internet was all abuzz over some awesome cat ear headphones. As creative as they may be, though, they're really more robotic than feline in appearance.

If you're more concerned with fashion than music, Our designer has put together an alternative form of cat-shaped headgear. An hairband that gives the illusion of an adorable kitten perched atop your head.
This  cat hairband is available as a limited edition only. Making it more precious who'd love to have a cute kitty riding on top of their heads, leading to the following comments:

"Ooooo want it want it!"
"I need one with a black cat with a grumpy expression!"
"I thought it was a real cat!"
 Here's why the Cute Kitty Cat Headband is the best (and first!) of its kind:
For ALL AGE :

Kitty headband aren't just for kids. Adults deserve to have fun too, and you surely will when you wear it.
It's SUPER cute! there's literally a kitty hugging the top of your head. Nothing can top that.



It's going to get you FELINE good!

 

Unofficial Radwish research shows that wearing a Cute Kitty Cat Headband daily may increase your serotonin levels a.k.a your feel-good hormone by 5000%.


It looks REAL! The Cute Kitty Cat Headband looks SO realistic you might actually fool people that a real cat is chilling on top of your head! 



It's painless!

 

Well, duh. Even though the Cute Kitty Cat Headband looks totally real, the kitty doesn't sink its claws into your scalp! Ouch! That would've been PURRTY painful indeed.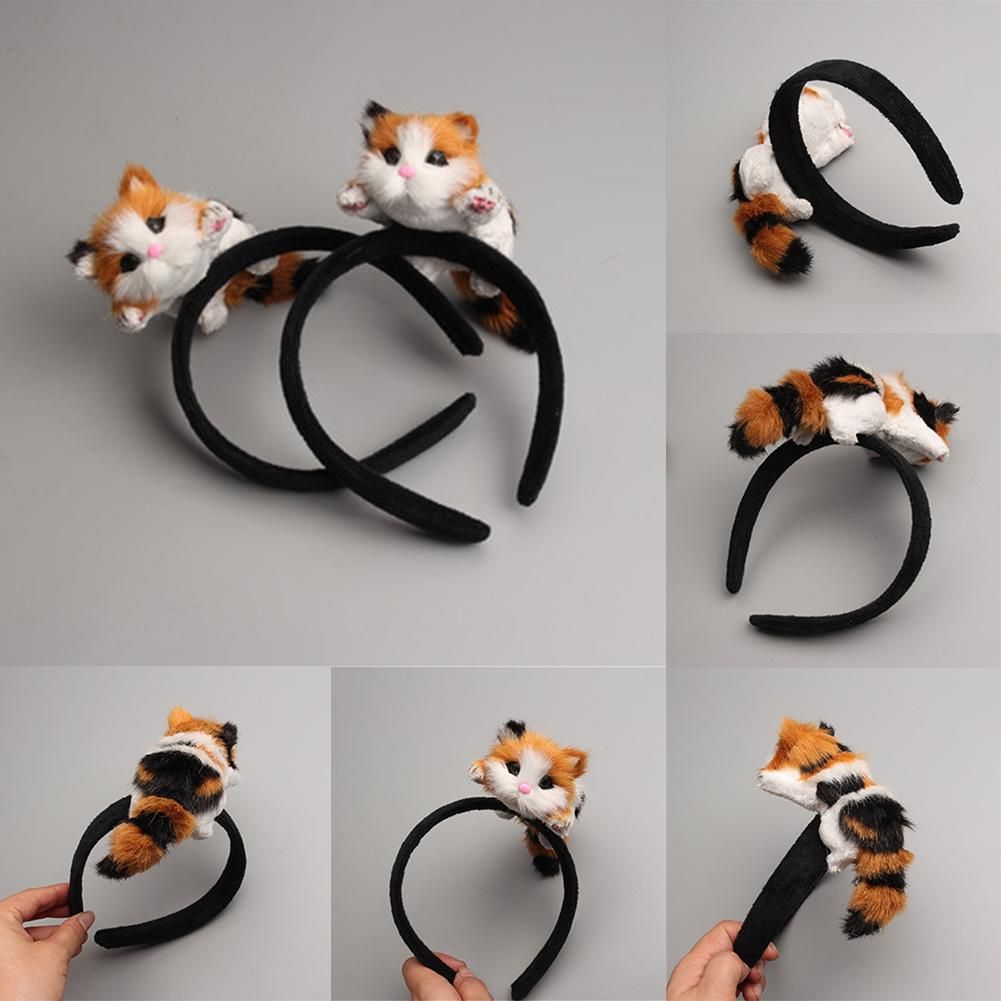 Let that inner child come out! Designed to delight, anyone!
We've JUST put it on sale today for all you kitty lovers out there!
Act fast and adopt your very own Cute Kitty Cat Headband! Show the world what a purrty friend you have hugging your noggin'!
Shipping: 
Your order will be shipped within 2-3 business days.

We offer WORLDWIDE SHIPPING!