TEDDYLICIOUS!
If you're reading this, chances are you're way past the phase where you slept with a teddy bear next to your pillow..
.. Or are you?
 Well, It doesn't even matter, because Teddy JUST called and he's saying he wants in on your drinks. Literally!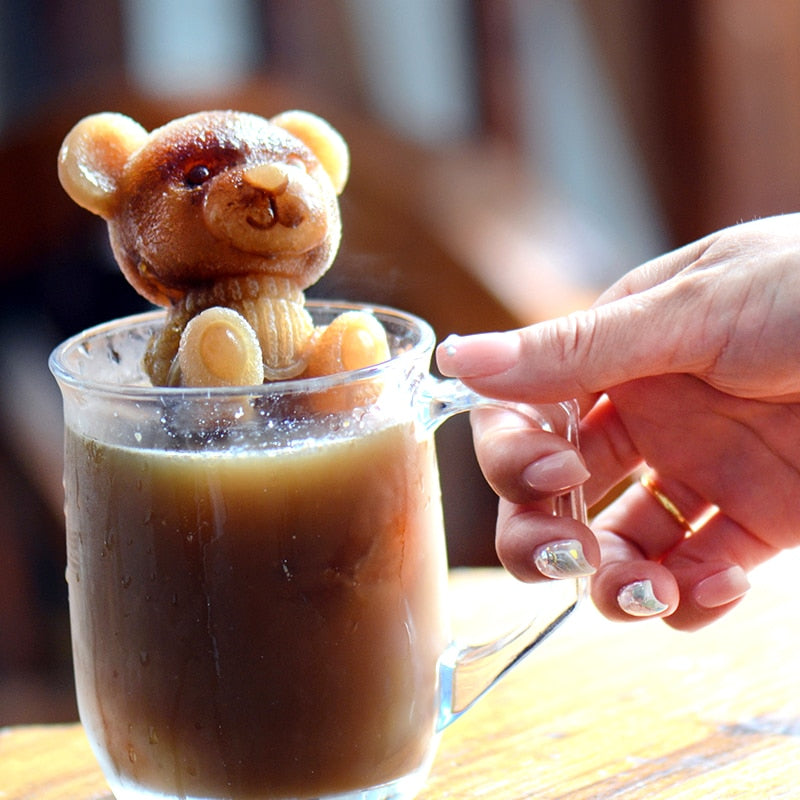 You can't say no to Teddy, can ya? Here's why all our drinks need a little Teddy-lovin':

He's your oldest friend! Remember when you were afraid of the dark and Teddy came to the rescue, fighting off all the bedtime monsters? Yeah, you owe him!



He's SUPER cute! 

You've gotta hand it to Teddy, he's a real charmer! Girls love him while boys want to be him.


He's REALLY cool!

 

Literally. You know, because he's made of ice, ice, baby!


He needs to chill from time to time, too!  Teddy's out there fighting monsters for little kids all over the world with hardly any time to relax and take it easy.

So what better way for Teddy to

chill

than being turned into ice and using your drink as a jacuzzi!? Hint: none.
Specifications:
Type: Silicone mold
Certification: FDA / LFGB
Size: 1 mold = 4 pcs teddy
Primary use: Used for making ice cubes for cocktails, juices, beverages, etc.
Alternative use: Can be used for cake decoration, DIY baking, handmade soap, etc.
We've JUST put it on sale today for all Teddy lovers out there!
Act NOW and up your drink aesthetics-game to the next level by reuniting with your own Ice Cube Teddy!
Customers all over are loving it!
Shipping: 
Your order will be shipped within 2-3 business days.

We offer WORLDWIDE SHIPPING!
The mold is very good, the ice cubes made are very cute
Cute and tiny. Fast delivery and accurate description
Recieved these really quickly than compared to a lot of the stuff I ordered! So I was very happy with that.the moulds were as described and easy to use. They were a bit sticky but i think that that's just to help it stay upright in the freezer. Makes cute drinks hehe
OMG! ! ! This little bear is so cute. I like it so much. I need this little bear ice cube every day.