SALE: 50% Off + Free Shipping
A Perfect Portable Picnic Table For The Fiesta
This handcrafted collapsible wine table is a must-have for all wine lovers. It is designed to hold all the elements of the classic picnic - bottle of wine, two glasses and a plate of your favorite wine parings. Perfect for outdoor wine festivals, family picnics, camping, beach or just a quiet evening in your backyard.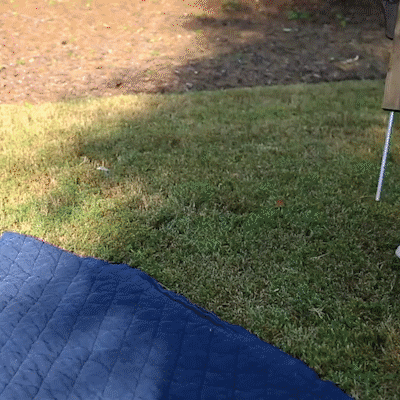 FEATURES:

Portable table :

 This wine picnic table is compact, lightweight, and easy to carry. It fits in almost any bag and can be put together in seconds. Take your picnic wine table to the beach, park, or even a music festival.
Folding design : Wood table folds flat and locks in both positions, It features a wooden handle for a slip free, comfortable grip. It works in grass, dirt and sand.
Solid & Durable: Our portable wine table is made of  premium birch plywood. A naturally sustainable resource that makes it secure for foods. 
Care: Wipe clean with a damp cloth. Wipe dry and store indoors. Very convenient and simple maintenance method adults and children can maintain

SPECIFICATIONS:
Dimensions:
Open: 20cm L x 20cm W x 50cm H
Collapsed: 20cm L x 20cm W x 40cm H
Material: Birch plywood. Due to the handmade nature of this item, each is unique and will vary.
Care: Wipe clean with a damp cloth. Wipe dry and store indoors.
SHIPPING:
FREE SHIPPING + NO TAX
Item is shipped in 24-48 hours
Not sold in the store
This table is so cute and so affordable. The day it arrived we had a little beach picnic and it was great!
I purchased this as I'm always worried about breaking glass outside. This table is great for preventing, everything packs into the base of the table, including the support pole.
I loved this table. I took it out of the box and was very impressed, it looked great easy to assemble. I took it out to my lawn and tesed it out
A perfect solution to a requirement for outside usage.
We just love this table. It is exactly what we wanted for camping. We have Glass and bottle holders that push into the earth but this is much better.
Everything perfect
I wanted something easy to put out next to a chair set up under a tree. It's a nice place to sit in the evening, but there was no where to put my wine!! This table is great. It is VERY sturdy - looks beautiful - well laid out and the tools that come with it stay attached nicely.