Special offer : BUY 2 GET 1 FREE (Today only)
 Make every day a bubble-tastic adventure
Get ready for a world of bubbling fun and vibrant colors with our incredible Water Bubble Gun series! Whether you're a kid or a kid-at-heart, these bubble guns will take your playtime to new heights. With three fantastic variants to choose from,(12 holes/36 holes/69 holes )each offering a unique bubble-blasting experience and mesmerizing LED lights, the fun never stops! 
36-Hole Water Bubble Gun:
Step up the excitement with the 36-hole variant! Unleash a flurry of bubbles and immerse yourself in a whirlwind of joy. The LED lights illuminate the bubbling wonder, transforming your backyard or playground into a spectacle of colors. Ideal for parties and playdates.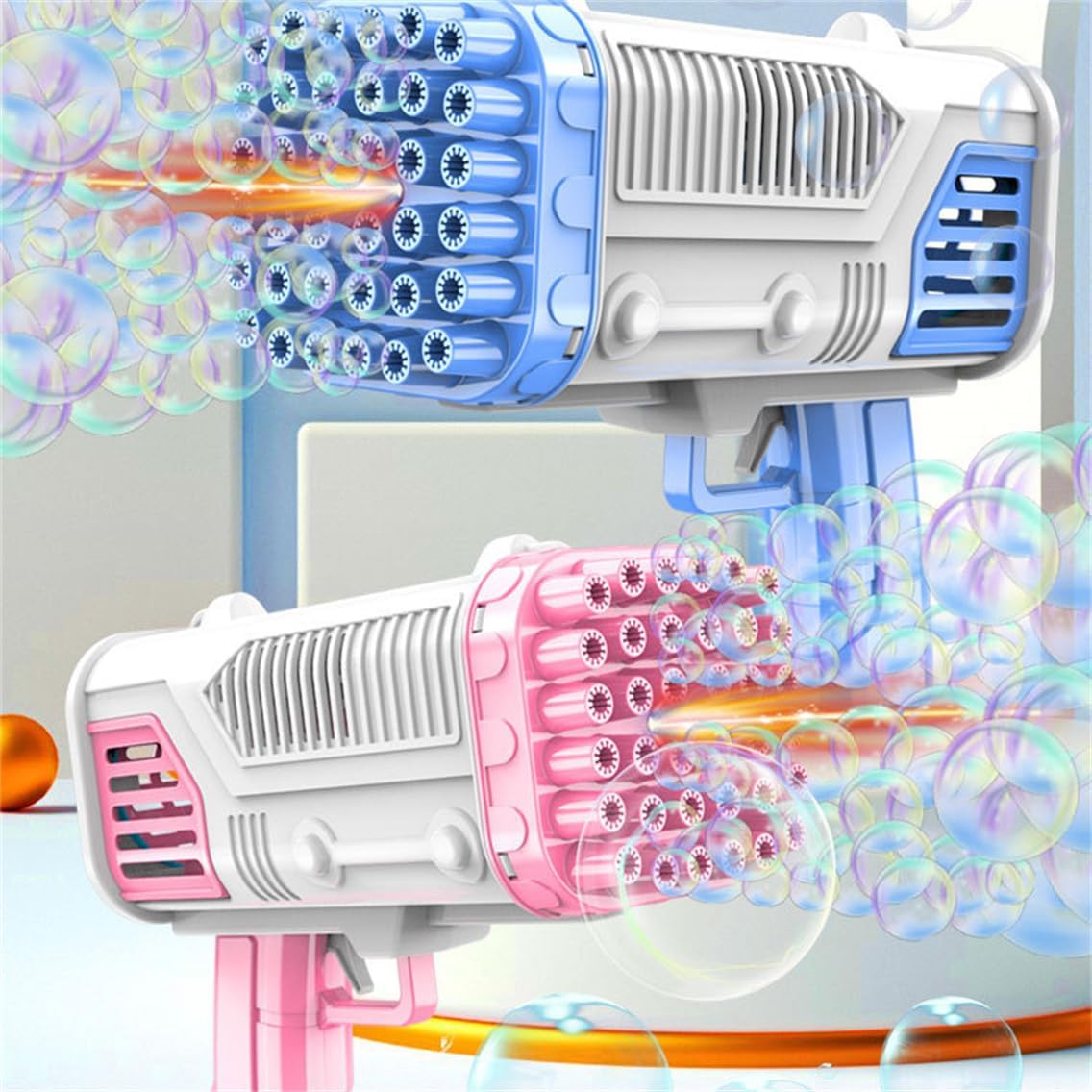 69-Hole Water Bubble Gun:
Brace yourself for the ultimate bubble storm! Our 69-hole gun is a bubble enthusiast's dream come true. It creates a breathtaking cascade of bubbles, and when combined with the captivating LED light show, the result is pure enchantment. Perfect for large gatherings and outdoor events.
Key Features:

Three thrilling variants: 12-hole, 36-hole, and 69-hole.

LED lights that turn bubbles into a kaleidoscope of colors.

Sturdy and easy-to-use design for hours of non-stop fun.

Safe and child-friendly materials for worry-free play.

Compact and portable for on-the-go bubble adventures.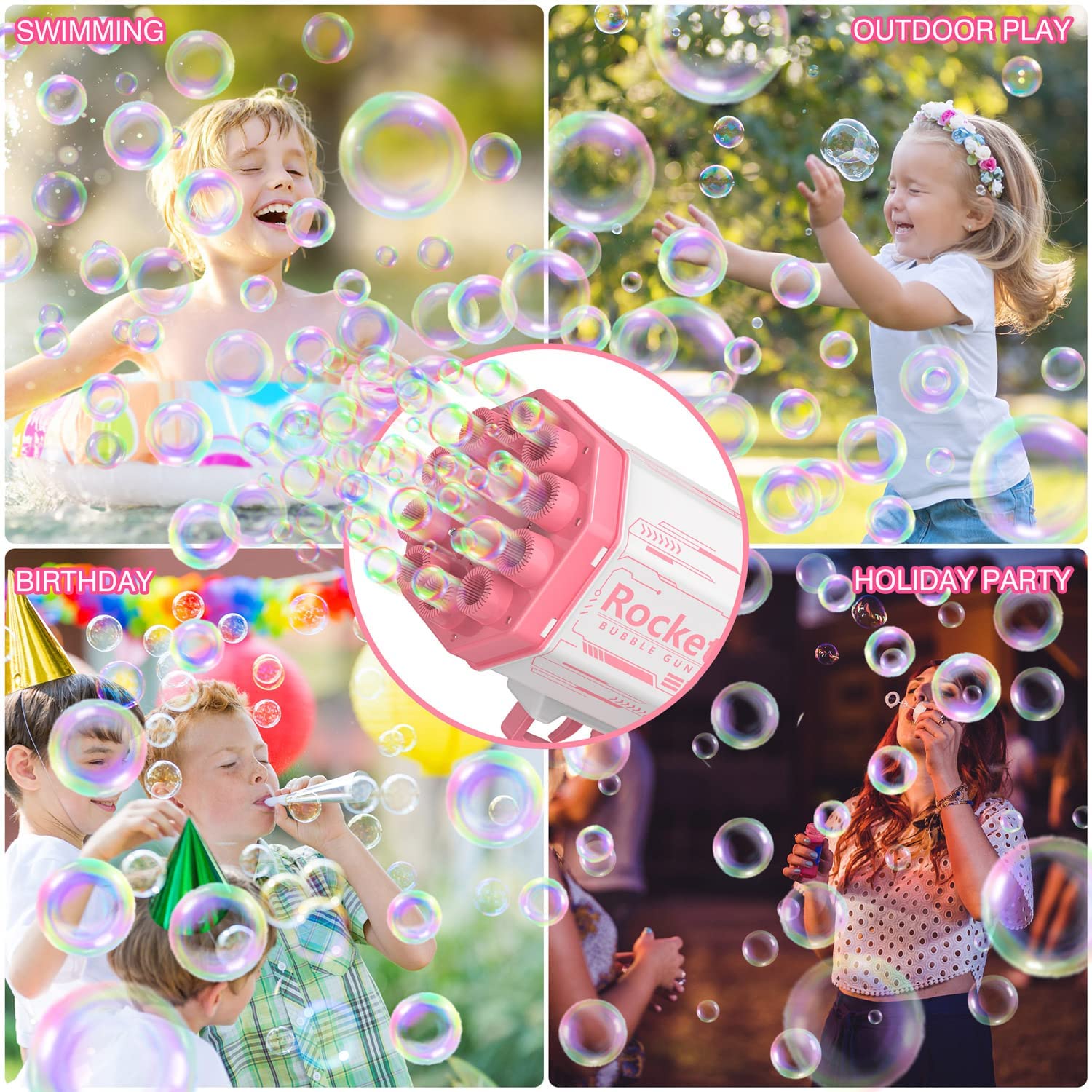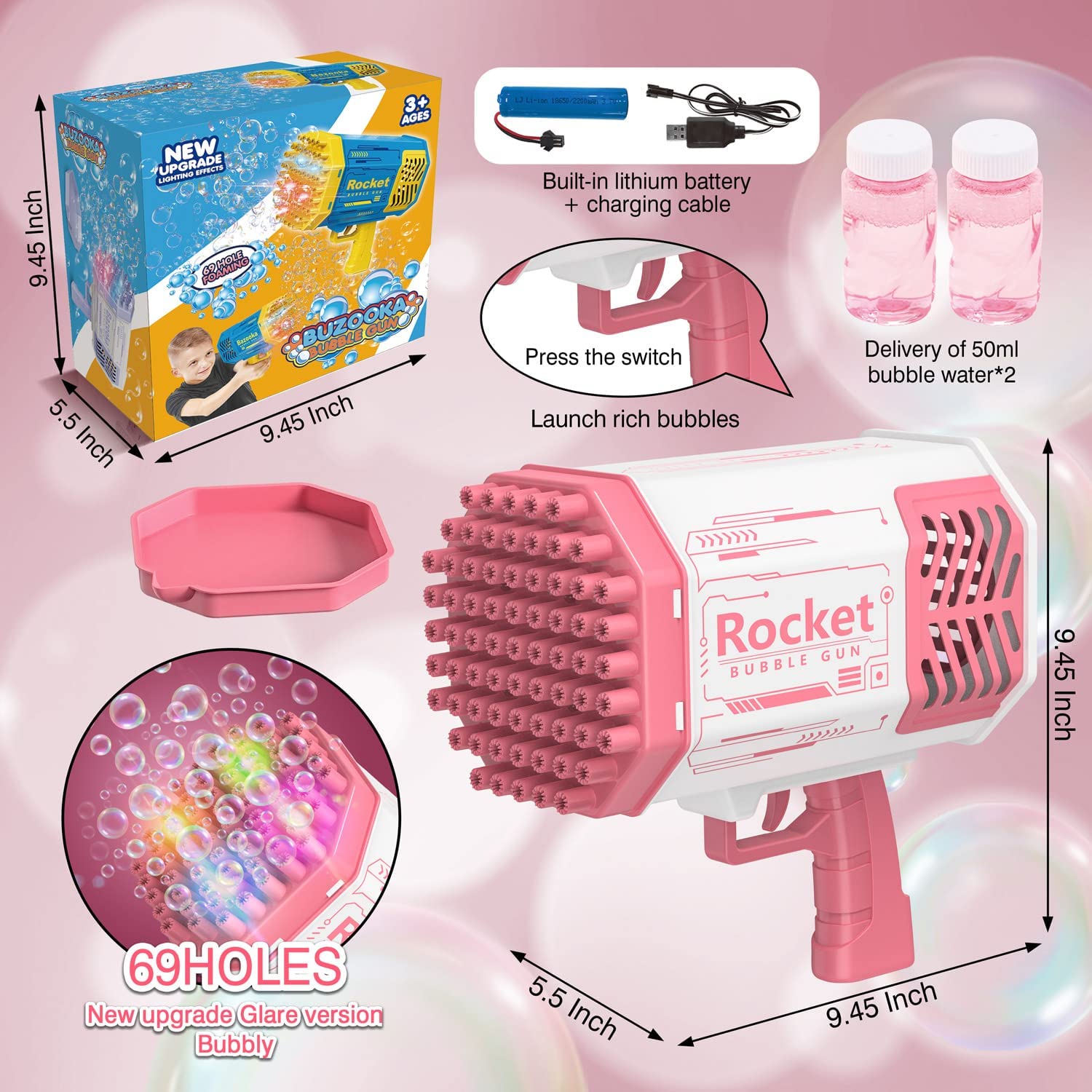 Make every day a bubble-tastic adventure with our Water Bubble Gun series! Whether it's a birthday party, a family picnic, or just a sunny afternoon in the park, these bubble guns will entertain and delight everyone around. Grab your favorite variant now and let the bubbly fun begin!

Shipping:
FREE Shipping worldwide

Your order will be shipped within 1-2 business days.
Note:
Please use the special bubble liquid for best results or dishwashing liquid.

Since it's a limited edition item, our stock is expected to sell out quickly! We can not guarantee our special pricing for long