Limited Time Offer:


Buy 1 Get 1 for 50% Off!

These Fish Sandals Make It Look Like You're Wearing Fish On Your Feet
You may have noticed that there is something fishy going on with this footwear. Yeah, I think that's pretty obvious. These realistic fish slippers are so real that people will hurt their necks doing a double-take. Just slide your foot into the gill and enjoy your amazing new slippers, being slightly surprised that it's not gooey and nasty inside.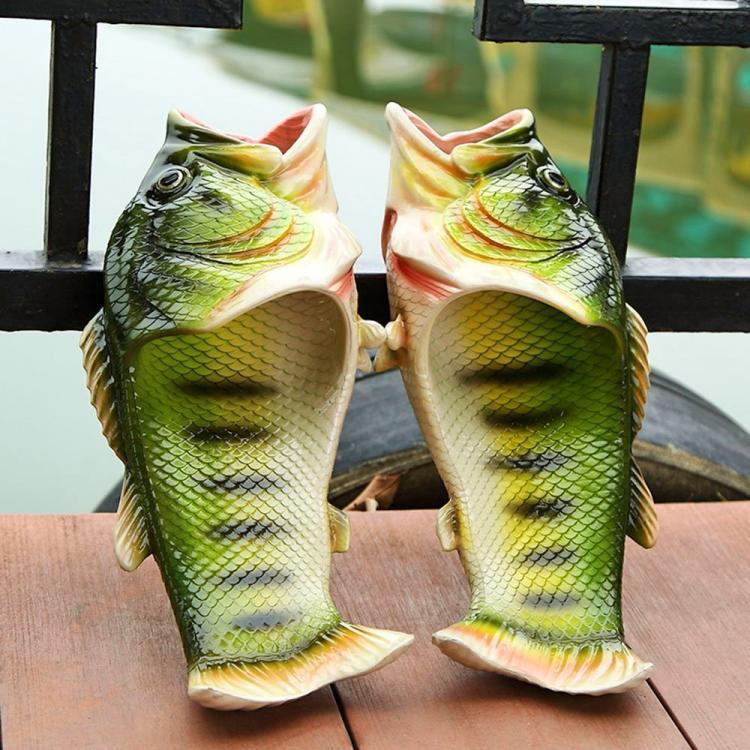 It doesn't get any cooler than fish on your feet. Ask any Eskimo. Hey, if you had to catch these slippers yourself, you would spend all day baiting the hook until you caught the right size. All the hard work has been done for you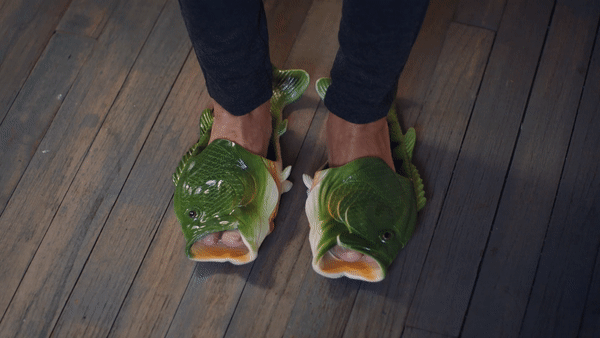 A perfect gift idea for any outdoors man, Dad, or fisherman and kids!
The body is made from ultra-light, ultra-fine fibers rather than scales and slime. They are non-toxic, wear resistant, waterproof, easy to clean, non-slip and shockproof.
Extremely detailed to look like a real bass fish, are easily carried by hooking your finger through their mouth like you would with real fish, and are perfect for use while fishing or just at the beach.
Customers All over are Loving It!

The fish sandals are perfect for indoor or outdoor use, so move your bass and get a pair today! Your friends will think they're hilarious, your family will think you're crazy. But in reality, both parties are correct.

Shipping: 

We Ship Out in 1-2 working days
Note:
We are almost out of stock, and because of that we have decided to give away the last ones for 30% off. (Prices already slashed)
These are by far the coolest and most fun sandals you could ever wear. And they are quite durable and darn cheap to buy. I already have a pair of bass-colored ones, and I gave a pair to my coffee barista friend who went crazy over them! And I just ordered a black pair
I'm addicted to these babies. And NO, you don't just have to wear them at the beach or the pool. Hell, wear them to the coffee shop or the grocery store, or to a wedding! You'll be the hit. Hey...don't pay big retail prices for these. Get them here at Radwish Store. I fully recommend this product and this seller.
That is the most funniest sandal I've ever purchases. it fits comfortably and it has soft cushion. it arrive quite fast
My high-school age daughter has been dying for a pair of these for almost a year. Finally came back in stock and got them for her birthday. She was so ecstatic. Fits true to size and has great coloration
My Dad absolutely love these slippers!!! He was sooo tickled when I purchased them for him. The only downside is they are like a rubber material, and not safe if someone has an issue with balance. Overall he is beyond ecstatic, It was worth the purchase.
I needed some flip-flops that no one would steal, when left on the beach. These are those flip-flops. Always there when I come back and hour later.