EARLY CHRISTMAS OFFER : 50% off!!
Calling all snuggle lovers, Duck Norris is your next favorite pillow!
Studies show that plush pillow not only acts as cute friend for children but also helps adults to combat major health concerns such as work-related stress, social anxiety, depression, and even loneliness.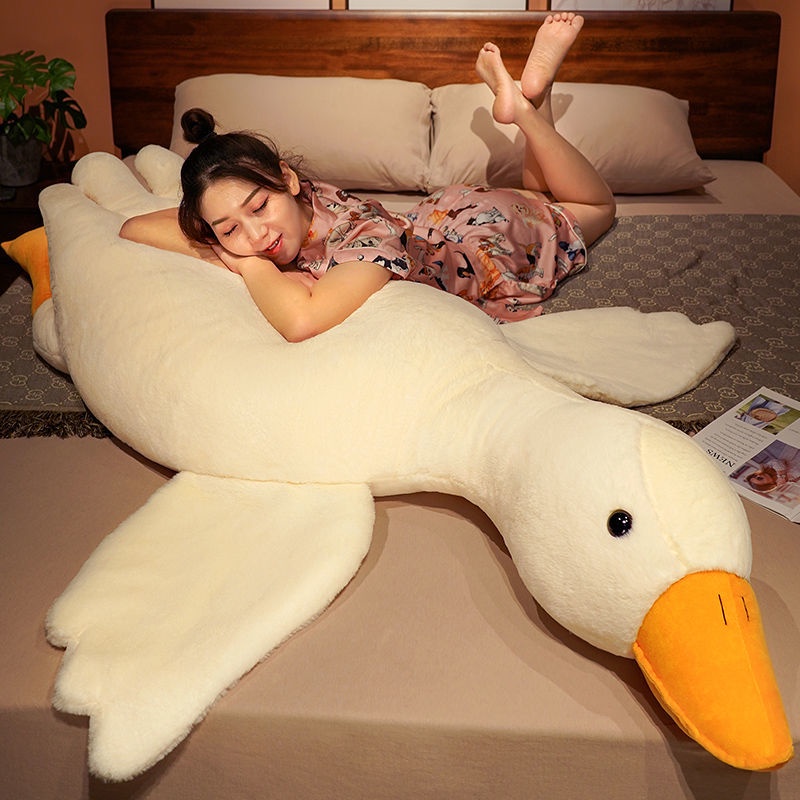 This soft and cuddly Goose Plush Pillow is perfect for kids of all ages and can help them release any built-up stress.
Get rid of all those niggling worries with this realistic goose stuff pillow that is made from high-quality skin-friendly materials. Easy to squeeze, twist, hug, and put on a lap, making it a fun way to destress.
Made of high-quality, non-allergic material
Soft outer fabric layer that offers you a better skin touch feeling
It is easy to deform but not easy to distort
This soft and adorable plush goose is ideal as a gift for Christmas, the Spring Festival, and other holidays for your loved ones.
Ideal size to hug and love
Best to place on sofa, bed or in a room corner as a decorative toy
Add this adorable Goose Pillow to your or your child's bedroom and invite the sweetest dreams.
Shipping: 
Your order will be shipped within 1-2 business days. 

We Ship Worldwide
Warning:
 Since it's a limited edition item,

 

expected to sell out quickly!

 

We can not guarantee our special pricing for long
Once it sells out,

 

please check back again in January 2023

 

for a new batch of limited edition items
Probably the greatest thing I've ever purchased drunk at 4am. You WILL have to add stuffing to it to make it more firm! Came super quickly & even better than described. Get the dang goose. You don't have to justify everything
Love it! Very soft! Fun to snuggle with and hug. Great price! My brother now wants one too, so I will be buying again.
I love the huge goose, he was exactly as described and very soft. My cat does not care about the goose
Oh my god i love it so much. Its so soft and good to touch i can't express it in words. It came very quick, almost two weeks before delivery date.
Super happy with my new goose friend! Exactly as advertised, soft and fluffy and full of stuffing. I had seen other reviewers' geese did not have enough stuffing but I have not had this issue. I have also included pictures of her wearing a dress I had, because I think it suits her very well.
Lovely duck! Later we will order even more, it looks better than the picture, better shaoed head, bigger eyes, only missed some stuffing, so i bought it at local store to fill it properly. i love to cuddle with it! its perfect!
In the photos it seemed not so fluffy, but it turned out to be very even, and I like it!
Maybe one day I'll order the same, but more
I used this duck to make a weighted stuffed animal. It worked out perfectly. There is a zipper down by the feet of the duck so you can stuff it. The wings are the only thing not accessible to add more stuffing into.
This plush is very cute. Is as soft as I was hoping, but still fairly soft. Was really concerned when I saw a small package since I was expecting it to be a bit bigger, but it was vacuum sealed in a plastic bag. It looked a little sad and wrinkled when he was released, but luckily I had some extra stuffing to fatten him up a bit. About the size of my medium sized cat.