This Chicken On a Motorcycle Is The Only Proper Way To Cook Chicken

Transform an ordinary beer can chicken roasting on the grill into a hell-raising rebel biker chick roasting on the grill, complete with sunglasses, with this cool new Motorcycle Beer Can Chicken Stand!
Each set is detachable and comes with a pair of shades so everything else on the grill knows who the coolest bird in Grill-town is. Perfect for entertaining guests at summer cookouts or tailgating, but just make sure this chicken doesn't burn out and hit the open road.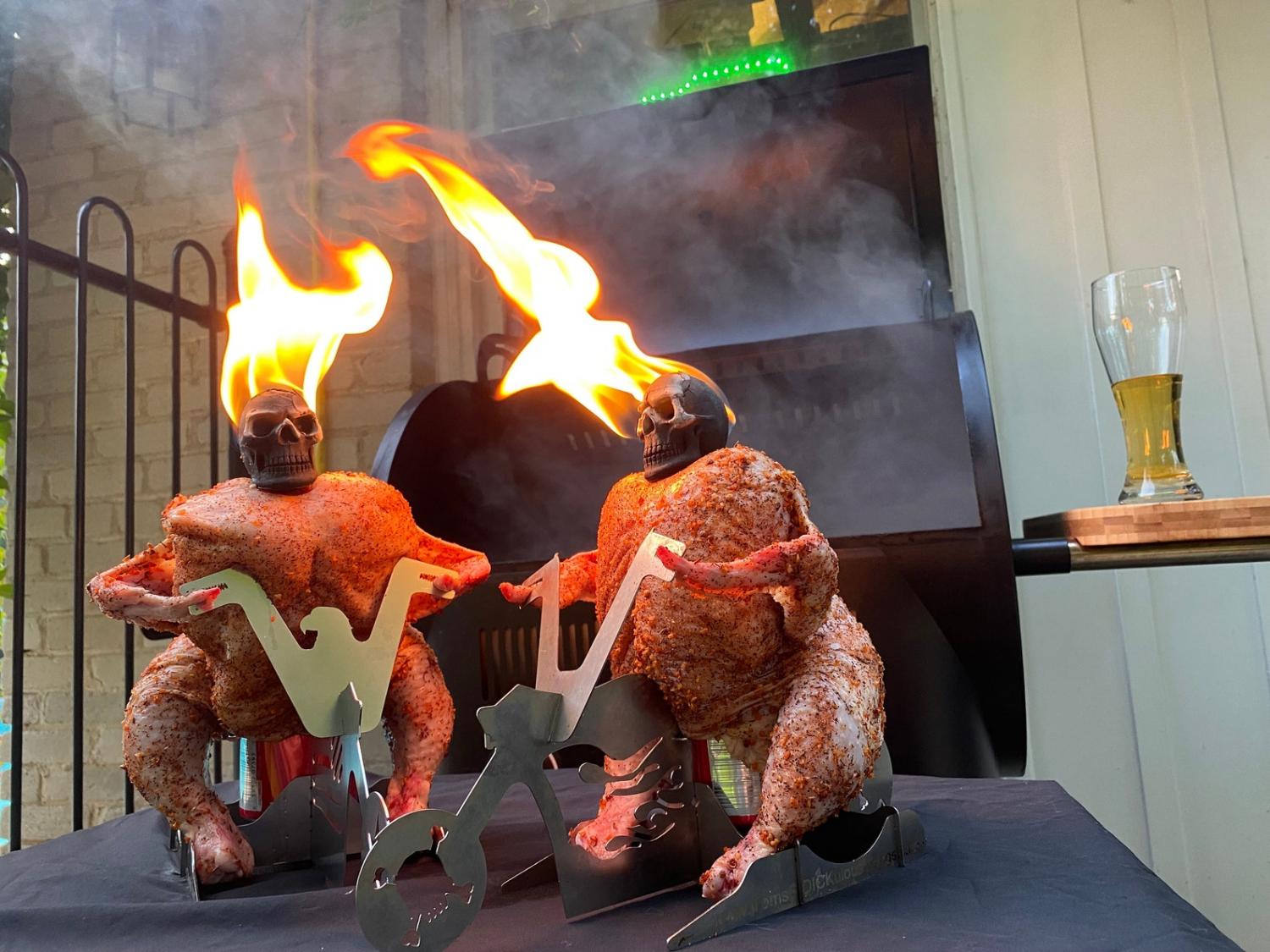 Our roasted chicken rack holder is easy to clean made up best quality Stainless steel, so it is rust free and dishwasher safe.
Very convenient to assemble and de-assemble supporting whole Chicken, Comes in a flat package, and stores flat after use!
Beer Can BBQ chicken rack holder is perfect for all occasions and events Parties, birthday parties, camping, and can work in BBQ s, Ovens, Grills, Smokers.
Check out the cool pics to see it in action
.
Imagine how impressed your friends will be when you show up with this freedom RIDER motorcycle!
Order Now!! FOR AN AMAZING BBQ EXPERIENCE!
Shipping: 
Your order will be shipped within 1-2 business days.

We ship worldwide
Warning:
We are almost out of stock,

 

and because of that we have decided to give away the last ones for 50% off. (Prices already slashed)
Chicken with sunglasses on a bike! Who wouldn't love this as a gift?!? Every Christmas we have a huge White Elephant exchange (think 5-6 round for 15 people). I know this one is going to be a hit.
Absolutely adorable. I couldn't for the life of me find a birthday present for my boyfriends dad and then this popped up in my feed. It's absolutely perfect and I can't wait for him to make a chicken with it! It was also supper easy to put together.
Excellent results on the grill and in the oven.
Juicy chicken. Used hard apple cider, and slow cooked in smoker (apple wood). And cleans easily
quick delivery and a great price.
at first it said much later for the delivery date and I was disappointed but all came on time and as described. thank you
I bought this as a gift for my bro in law along with Raichlen's beer can chicken cookbook ... I think he will be pleased as the unit is very sturdy !!