SPECIAL SALE:



50% off+ FREE Shipping!!
Retail 40.00 

Today :$19.99
🥑It's time for AVO-cuddle! 

🥑

Introducing the all new Avocado Pillow! This Avocado will never turn brown! It will always remain at the perfect level of softness no matter how long you leave it out on the counter! You can rest assured that while your roommate may snag it for some snuggles, he will not smoosh it up into guacamole!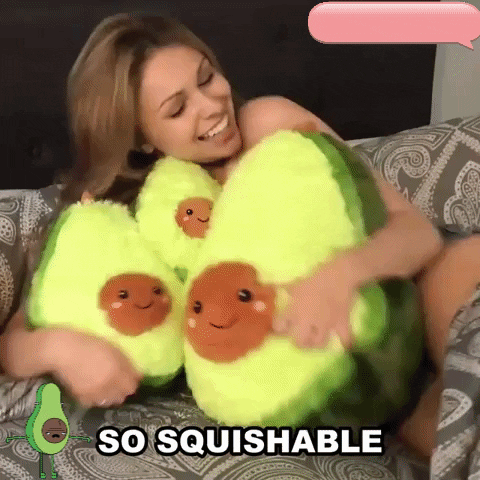 Features:

Made of short plush and filled with PP cotton, which is soft and comfortable.
Large loose parts and oversized stuffed toy can become your plush reclining partner. Its size is about 20cm/25cm/30cm/40cm/45cm, very suitable for pillows, sofas, beds.
Add some fun to your sofa cushion. Our plush toys are soft, squeezable, with a glamorous face and long legs.
Avocado plush doll is a perfect pillow to add rest and comfort to you and your child.
SO, Cuddle with these ultra-snuggly avocado pillow that will be delivered straight to your arms! 
Shipping:

FREE SHIPPING + NO TAX
Item is shipped in 24-48 hours
Not sold in the store