SPECIAL SALE: Prices Already Slashed
SIZING
Kids = Diameter 50 inch (120 cm)
Adults = Diameter 60 inch (150 cm) 
Adults XL = Diameter 70 inch (180 cm) 
Become a topping on your favorite food, pizza!
Curling up in a cozy blanket and indulging in a giant pizza feast are two of life's simple pleasures. Now you can combine the two into one experience thanks to a tasty-looking pizza blanket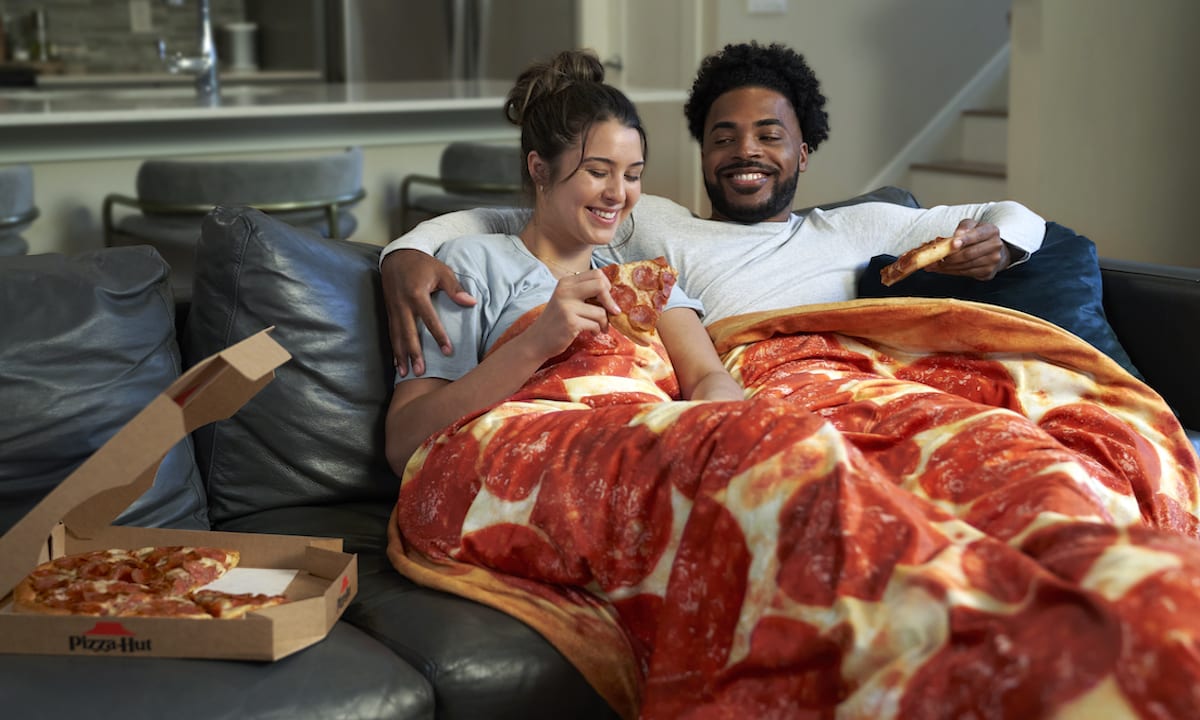 The blanket is meant to look like a giant pizza, meaning you can roll yourself up into a snugly human pizza cover . Now all you need to do is get a real pizza to eat while you're wrapped up in the pizza blanket on your couch and watch Netflix. Sounds like an ideal Saturday night to us.



Specifications:

Unique Design: Realistic 3-D pattern makes our pizza wrap blanket look like a true pizza. Children can't wait to wrap themselves up, our pets even put their noses close to the novelty blanket to confirm whether they had the aroma of tortillas.
Care Instruction: Please wash this bed throw before you use it. Machine wash in a gentle cycle with cold water, tumble dry on low when needed, never fade and shrink.
All-Weather Gift: Suitable for parties, camping, various festivals, various scenes. When you are wrapped inside, the soft and warm pizza blanket will make your friends jealous - they also want to be giant pizza

They make magnificent presents for couples too! Just picture it, your favorite pizza-crazy pair, sitting on the couch, each wrapped up in their wacky pizza blankie!